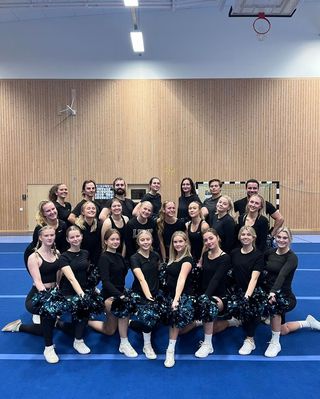 Let us present the team of 22/23!
The team consists of 33 people and was chosen after our annually tryouts in September 2022.
The team has so far, participated in the World InterUniversities Championship where we finished 3rd place!!!
Board members: Emma Roetgerink, Isak Stjerndal, Julia Martinez and Sofija Laurencikaite
Coaches: Alexandra Seger,  Clara Brodin, Dante Neckmar, Julia Martinez, Lovisa Strömberg and Moa Rundberg
Reach us on board@lundcheer.se for business inquiries or other questions. For more information and FAQ, check out page 'Contact'.
Website design made by: Amin Alian & Fabian Fond
Copyright © 2023 Lunds Akademiska Cheerleadingförening
How can I follow the lund cheerleading team?