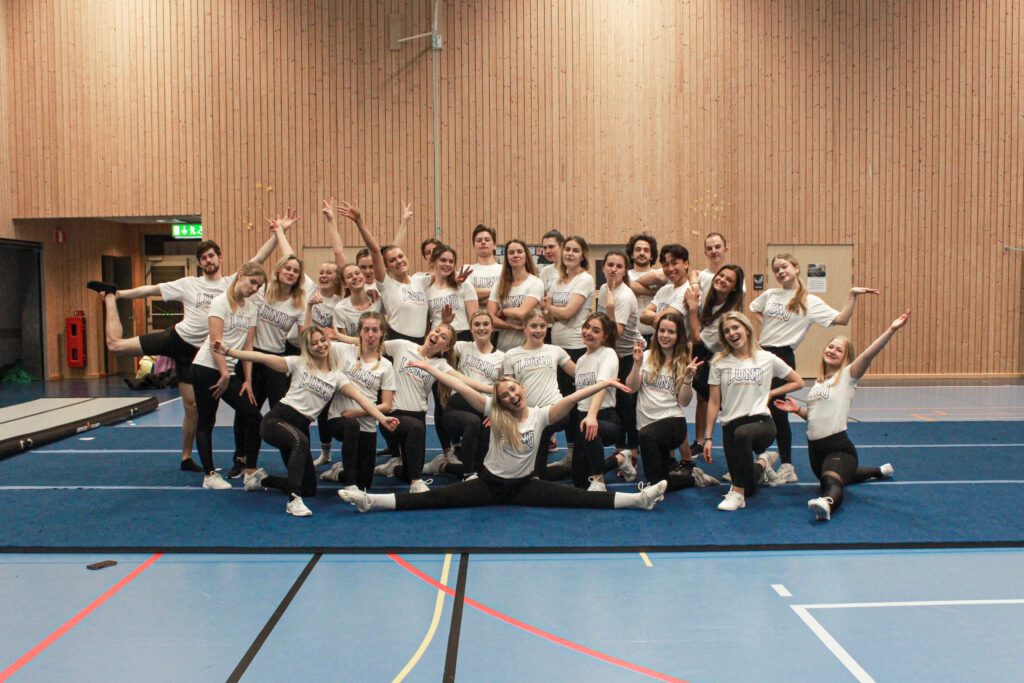 Let us present the new team of 21/22!
The team consists of 35 people and was chosen after our third tryouts on September 27th 2021.
The team has already put on two shows, which can be seen here:
Coaches and board members: Louise Rehme, Maija Magnusson, Julia Martinez, Ebba Rehfeldt and Fabian Fond.
Reach us on lundcheerleading@gmail.com for business inquiries or other questions. For more information and FAQ, check out page 'Contact'.
Website design made by: Amin Alian & Fabian Fond
Copyright © 2022 Lunds Akademiska Cheerleadingförening
How can I follow the lund cheerleading team?