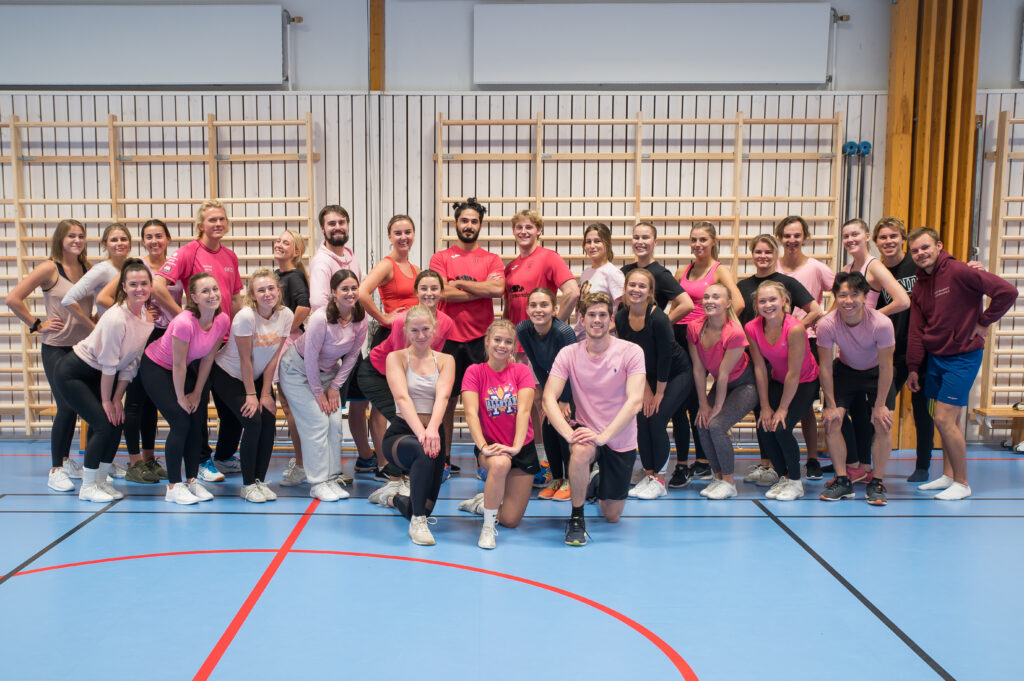 Let us present the new team of 20/21!
The team consists of 31 people and was chosen after our second tryouts on September 20th 2020.
The team-photo is from a practice at which we collected money in the light of Breast Cancer Awareness Month 2020. We donated a total of 530 kr to Bröstcancerfonden for every like that the photo got on social media.
Due to increased restrictions, many practices have been cancelled. But we have continued with strength-practice on Zoom! We hope to be able to get back to training again shortly.
Stay tuned for the show this team will put on! 
Coaches: Louise Rehme, Frida Lindén, Julia Martinez and Fabian Fond.
Reach us on lundcheerleading@gmail.com for business inquiries or other questions. For more information and FAQ, check out page 'Contact'.
Website design made by: Amin Alian & Fabian Fond
Copyright © 2021 Lunds Akademiska Cheerleadingförening
How can I follow the lund cheerleading team?